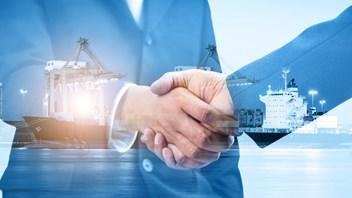 We are responsible agency for handling shipments and cargo, and the general interests of our customers, at ports on behalf of ship owners, managers, and charterers.
Our team satisfies all local and statutory regulations and formalities on behalf of charterers and owners for their vessels call in Indian ports. Our Vessel Agency Teams have good rapport with port authorities, Customs offices and all other relevant authorities. The teams are professional, experienced and knowledgeable to offer timely services ensuring quick turnaround time for vessels. We understand & provide all support to Ship Masters / Principles when their vessels call any port in India.
PRE-Arrival
Appointment acceptance and acknowledgement for agency services

Updating berthing prospects to the principals and master.

Water Sprinkling facilities for Coal/Coke.

Arranging in advance for priority berthing, if required.
PORT-Operations
Arrival arrangements for vessel berthing / anchoring.

Coordination of requisite surveys as required by principals.

Monitoring and Maintaining vessel operations and keeping all concerned updated at regular intervals.

Ensuring quick turnaround time for vessel.
Vessel Husbanding And Support Services and post Departure Opeartions